Who We Are

If there is one word that sums up who we are, that word would be EXPERIENCE. Our team have been involved on both sides of the fence from senior HR, Marketing and Business Director roles in major organisations to providing leadership, management and organisation development consultancy to blue chip companies and the SME sector. We are passionate about helping organisations and individuals achieve the change that they need.

Our team of partners and core associates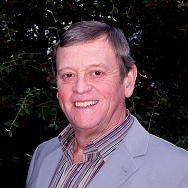 Ray Atkinson
Ray is the Managing Director of The Wadenhoe Consultancy Ltd. He has a broad range of experience in implementing policies, processes and programmes, across international businesses, that are focused on identifying and developing management and leadership talent for succession planning, growth and change.

More recently he has adapted these skills to small and medium-size businesses. Combining his HR experience with three senior general management roles, brings a very practical, business-orientated approach to all of Ray's work.

Click here to read Ray's full CV.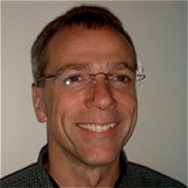 Roger Barrett
Roger is a Partner of The Wadenhoe Consultancy Ltd. He is a creative and experienced facilitator of learning and development by individuals and groups working in organisations - whether focused on organisational development or service delivery.

He has a particular interest and knowledge of the complexity of human interaction and how this contributes to change, both within and between individuals, i.e. the politics of change in organisations.

Click here to read Roger's full CV.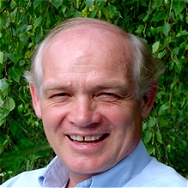 Dr Sean Murphy
Sean is a Partner of The Wadenhoe Consultancy Ltd, with more than 25 years of international experience primarily in the gas industry and other blue chip companies in the UK.

His focus is on developing managers concerned with major organisational change and he has extensive experience of both the development and implementation of national strategies for organisations.

Click here to read Sean's full CV.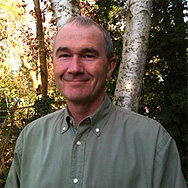 Steve Edgeworth
Steve has significant experience of working at executive level within FTSE 100 companies in the design and delivery of employee engagement programmes to support major organisational and cultural change initiatives.

He designs and delivers workshops on leadership and change management and coaches senior managers to help them understand their personal style, its impact on others and the changes they will make to better engage others and improve overall performance.

Click here to read Steve's full CV.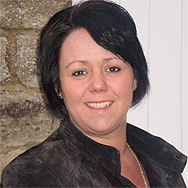 Adrienne Dixon
Adrienne has an impressive track record of designing, delivering and evaluating significant Culture Change and Leadership Development Programmes for over 30 leading organisations from a range of industry sectors.

Her genuine communication and leadership skills complement her commercial instincts and have led to long-term success in building and maintaining strong client relationships and partnerships with every organisation she has worked with.

Click here to read Adrienne's full CV.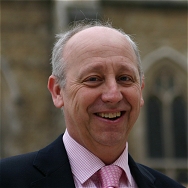 Ken Driver
Alongside his broad range of senior HR and business experience, Ken's specialist contribution to The Wadenhoe Consultancy is in the fields of organisational design, performance management, motivation and reward.

After completion of an "all round HR apprenticeship" in a number of specialist roles within the electricity supply industry, he took on leadership roles, representing HR at Board level in the investment banking and insurance sectors, before moving into HR consultancy in 1999.

Click here to read Ken's full CV.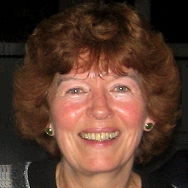 Maureen Moore
Maureen's specialist contribution to The Wadenhoe Consultancy is as a Business Coach, with a particular focus on leaders of small & medium-size businesses. Before deciding to set up as a business coach and mentor Maureen has:

Worked in commerce at board level, set up and run her own business from scratch, joined a growing business and helped both run it and expand its client base and turnover exponentially over ten years, and successfully negotiated her own exit from the business.

Click here to read Maureen's full CV.



The Wadenhoe Engagement Team

Over the last three years the theme of Energy & Engagement has developed into one of our core capabilities. Delivering some of these has required additional, highly skilled facilitation. So we are now delighted to announce the establishment of the Wadenhoe Engagement Team.



Click here to meet the team...


The Wadenhoe Associates

Finding The Best Talent... Everytime!
As clients and regular readers will know, our Wadenhoe focus is first-and-foremost on identifying and developing talent from within the organisation. However, sometimes new strategies demand new capabilities and there's a need to look outside. Also, every external recruitment provides the opportunity to bring in new talent with further potential for internal development later.

We are very pleased to announce our new association with XECUTIVE SEARCH, who have an exceptional track record in this area. XECUTIVE SEARCH HR is a Human Resources Consultancy, working with Directors and key senior executives in General Management, Sales, Marketing, Operations, Finance, Human Resources and Supply Chain Management functions. Their activities are focused in specialist industry sectors: Property/Construction, Energy, Multi Site Distribution, Automotive, Wholesale, Retail, and Manufacturing.

You can find out more about them at: www.xecutivesearch.com.

To find out more about Wadenhoe, please telephone us on 01865 339558 or email us at: info@wadenhoeconsultancy.com
who we are