We
understand
leadership & organisation development
For over 20 years we have been working in partnership with organisations to design, deliver and sustain individual, team and organisational development activities that have measurable and permanent performance outcomes. Our success has been achieved by the use of:
An integrated approach using The Wadenhoe Model®


Rigorous measurement and evaluation.


Effective change leadership


A team where everyone has senior General and HR Management experience.



Three Integrated Themes

Organisation Development + Leadership Development +
H.R. Internal Consulting & Partnering




Organisation Development

Business and HR Strategy Development. Translating strategy into the organisation it needs to succeed

Benefits

Strategically effective organisation development, that fully integrates the Performance required with the People delivering it and a Place that supports it.

Core Activities

Bespoke Management & Leadership Workshops

Change, Transition & Trust

Energy & Engagement

Developing Cohesive Teams

Maintaining Momentum




+




Leadership Development

Identifying and developing talented people to liberate their full potential, for the organisation and themselves

Benefits

Talent development passion and procedures that maximise retention; ensure engagement and progression for individuals and leadership resource for the organisation.

Core Activities

Line Managers - "eyes and ears" for talent development

Sustaining a Talent Pipeline

Development Centres

Step-change Leadership

One-to-One Coaching




+




H.R. Internal Consulting & Partnering

Engaging with organisational strategy and connecting it with Performance, People and Place

Benefits

HR support and processes that underpin organisational strategy by influencing staff energy, engagement, trust and capitalising on learning and development.

Core Activities

Strategy Development & Change

H.R Leadership

Coaching & Facilitation

Self-directed Learning

Consulting Process & Practice



To find out more, please telephone us on 01865 339558 or email us at: info@wadenhoeconsultancy.com




home page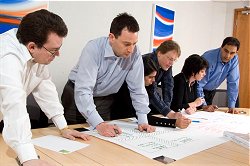 Putting a measure on Leadership Development

We are currently updating our extensive research into this topic.

If you would like a complimentary copy of our work so far and/or to be involved in the next stage... please contact Chris Hooton on: chris@wadenhoeconsultancy.com

New Apprenticeships

We are delighted to be working with several SME's in developing their business-related apprenticeships.

These provide early opportunities for young people to gain invaluable insights into how businesses work, as an entry point to Chartered Management Institute (CMI) qualifications.

If you are interested in learning more about this important initiative, please contact Ray Atkinson at ray@wadenhoeconsultancy.com

Leadership Role Models

Earlier this year, we published our latest research: "Leadership Choices for Team Engagement", which focuses on positive and negative leadership role models.

Following a series of Breakfast Briefings, this is now available as a two-day leadership workshop, which can be delivered as an open programme or to in-house groups. It is based around twenty alternative action choices which leaders have at their disposal, to either strengthen or diminish positive Engagement in their teams.

To obtain a complimentary summary of our research findings and/or details of our workshop programmes, please contact Ray Atkinson on: ray@wadenhoeconsultancy.com

Team Talk

This high impact, participative board game format is new to Wadenhoe.

It addresses the development needs of individuals; builds trust and collaboration within and across teams, and focuses on the business goals of the organisation. It is designed on the principle that staff want to be involved in identifying real blockages to engaging with the future and to be given the opportunity to come up with workable solutions.



To find out more about Team Talk and our pre-Christmas briefings in Oxford and London, please click here!

Differing Insights Christmas Event

Are you experienced in developing other people? To support you in doing the best for your clients, we invite you to join our community of practice, providing time and space for you to re-energise and develop what you offer.

In today's business world there is a justifiable expectation that those of us involved in developing others, e.g. consultants, coaches, mentors and HR professionals, are able to work from an ethical base and demonstrate continuous development. Knowledge and skills acquired through traditional learning play a part, but taking time to reflect on and benchmark our personal skill set in a practical way, through exploring working relationships with others, also makes an important contribution.

Differing Insights is designed to meet this need; it enables you to join fellow professionals to share experiences and ideas, and to explore the differing insights that are so valuable in helping us to develop ourselves so that in turn we can develop others.

The Group will come together for an evening meal on Monday 5th December and depart after lunch on Wednesday 7th December.

For more information please contact Sue Bell: sue@wadenhoeconsultancy.com.

Client Focused Internal Consulting

During November/December 2016, we have scheduled more breakfast briefings in Oxford and London to discuss our unique "Internal Consulting Process & Practice Workshop" and the 70-page reference toolkit manual that accompanies it.

From our conversations, it is clear that three internal consultancy themes are uppermost in many people's minds: Engagement, Talent Pipelines, and Leadership Development Strategies.

We have created a one-page overview of the workshop content with Sue's contact details if you would like us to help you in delivering effective outcomes for your clients and your organisation.

Friday 25th November 2016 in Oxford Friday 2nd December 2016 in London



Click here to read on...

To register for our events, articles and regular monthly Newsletter, please enter your name and contact details below: