Engaging Leaders in Engagement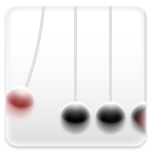 The Wadenhoe Mood Meter®
We are delighted to announce further developments for The Wadenhoe Mood Meter®, providing detailed analysis across five dimensions:
How employees feel about and talk about their organisation, inside and outside of work.
The energy level and degree to which employees are prepared to go the extra mile.
The stress factors that people are experiencing.
Indicators of the effectiveness of reward and recognition processes and climate, as well as personal and career development activities.
The level of engagement with the organisation's values and strategic direction.
Announcing the new product, Ray Atkinson, Managing Director, said:

"Other products may provide similar analysis to ours, but the strength of the Wadenhoe Mood Meter® is in the quality and depth of its tailored report, that highlights key risks, priority actions and how they can be implemented quickly".


For more information, please call 01865 339558 or email us at: info@wadenhoeconsultancy.com
news